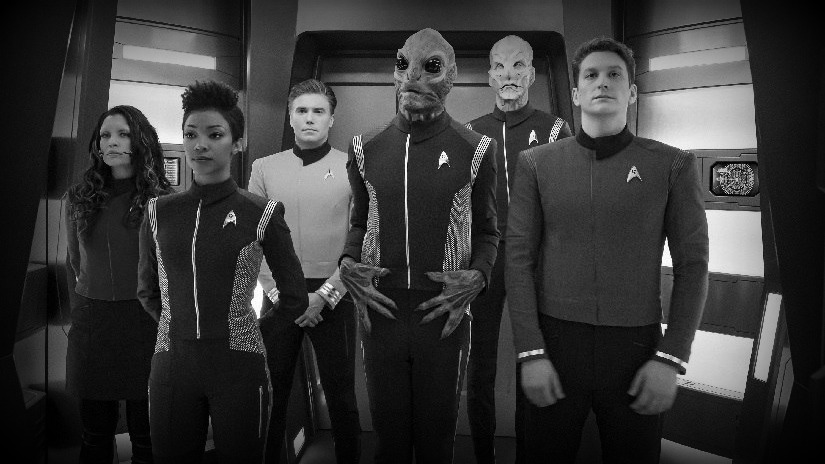 When it comes to science fiction, Star Trek has always been a bit of an amoeba. It is most definitely a space opera, but one that is rooted in hard science fiction. That's really always been part of the fun of Star Trek. While we know that a warp drive or replicators don't really exist, the scientific theory is all there. It's been a big part of what enabled Star Trek fans to imagine a brighter future and even inspired future astronauts and scientists like Samantha Cristoforetti, who paid homage to Captain Janeway on board the International Space Station.  These are the stories I have always loved to hear about Star Trek and it seems clear that Star Trek Discovery just doesn't inspire that same passion that the franchise once was all about. It's obvious that CBS doesn't understand Star Trek and I could go on about the plot, the characters, or various other reasons they are turning the franchise into a joke. But it seems clear that beyond their misunderstanding of Star Trek, the writers don't understand science fiction either.
If anyone writing on Star Trek Discovery had any appreciation for science fiction, they would at the very least, focus on getting the continuity right. It's one thing to mess up the plot, characters, and feel of Star Trek as a whole. After all, their goal was to "update" Star Trek to reflect a modern day, mainstream audience. While I personally find the notion to be completely unnecessary and ridiculous, I can at least respect the idea. What I have absolutely no respect for however, is their complete lack of effort to ensure that the story and every other detail remained canon. If there is one thing that shows how little the writers and producers care about Gene Roddenberry's original vision, it's this. They didn't even do the easy stuff, like make the technology of Discovery at least remotely conform to pre-Kirk era Star Trek. If any half talented science fiction writer had actually worked on the show, that would have been the first thing they did.
With the announcement of a new Picard series and a section 31 series planned, it's clear that CBS desperately wants to revive Star Trek and return to its former glory. However, if their complete lack of dedication do Star Trek Discovery is any indication, they won't succeed. It's clear they have no vision for the franchise and can't even bother to get writers who know how to write decent characters, much less decent science fiction that isn't a slap in the face to everything that came before it. Star Trek Discovery season 2 will be no better and unfortunately, it doesn't look like CBS is about to change their ways anytime soon. My money's on seeing more "Star Trek" that continues to throw everything we love about Roddenberry's Utopian vision in the garbage.
You can find my first article on Star Trek Discovery here.
Here's a playlist full of Star Trek Discovery's continuity issues